MFPBadges.com.au
An Australian source specializing in the badges and other pins and name tags. https://mfpbadges.com.au
Abbyshot
Abbyshot used to offer a great badge and Max & Goose name tags. They currently only offer Goose badges.
eBay
It's always a good idea to do a search on eBay for "Mad Max badge" to see the latest results.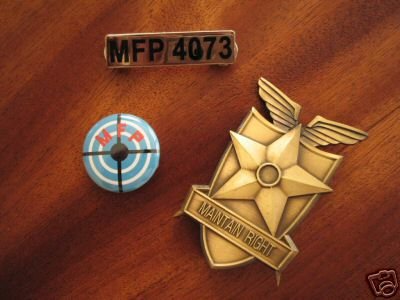 MFP Clothing Branch
The Japanese MFP Clothing Branch offers a resin badge for $44, as well as a high quality bronze badge with a holder for about US$227.

MFP Clothing Branch Badge
Empire
Empire Kollectables/ Empire Enterprises used to sell the replica badge pictured below, as well a shotgun replica.